What Your Shower Says About Who You Are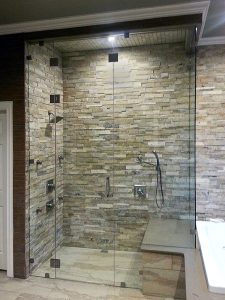 When you take a shower in the morning, is it a boring routine that you try to get over with as quickly as possible? Or is it a transformative experience that lets you start your day with excitement, enthusiasm, and expectation?
If it's the former rather than the latter, it's probably due to the environment of your shower. When you start your day in an outdated, dark, and boring shower space, it's no wonder your outlook is going to be negative.
A Bold New Morning
Frameless glass shower doors by TemperGlass let you transform your shower space from the ordinary to the glamorous without having to entirely rehab your bathroom or break your household budget.
Frameless glass shower doors can be installed to fit any space and instantly make any bathroom look bigger, brighter, and more modern. The are the fast, affordable, and simple solution for improving your bathroom, your morning ritual, and your everyday life.
New Era, New Beginning
Now that the global pandemic is winding down and people are emerging from their self-imposed quarantines, you have two choices: Step back into the same, old morning routine. Or make big, bold changes that mark the start of an exciting new era in your life.
Converting your bathroom from the mundane to the luxurious is a first but important step in celebrating this next chapter in your family's life. You have been waiting more than year for the world to hit the reset button. Now that the moment is finally here, make the bold choice to do something transformative – beginning with your bathroom.
Frameless glass shower doors by TemperGlass let you start your day, and your new life, with excitement, enthusiasm, and bold ambition. If you are ready to begin again but better, we are ready to make your bathroom design dreams come true.