RESIDENTIAL SHOWER DOORS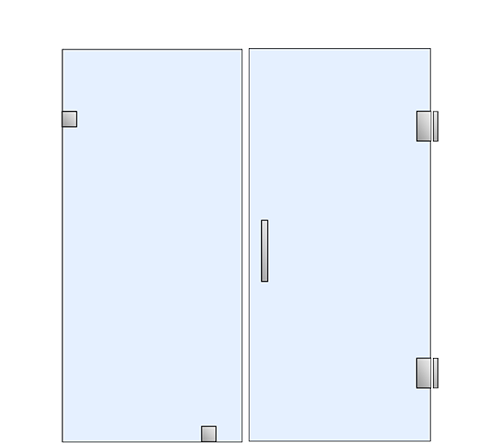 Frameless Shower Door Panel
Frameless shower Door enclosures comes in 3/8 inch or 1/2 inch thick. These are not your average shower doors, quite the contrary. It's a true work of art that combines elegance and durability. A Frameless Shower Door enclosure will transform any bathroom, to a luxurious ambience.
Frameless Shower Door Panel 135 Degrees
Our Frameless Shower Door Panel with 135 degrees is the adequate enclosure for those bathrooms that has a angled wall. Our Frameless Shower Doors are custom design to fit your needs and accomplish your dream showering space. Temperglass is known for its professionalism on fabricating, delivering and installing your frameless shower door with attention to every detail. Customer satisfaction is our main goal!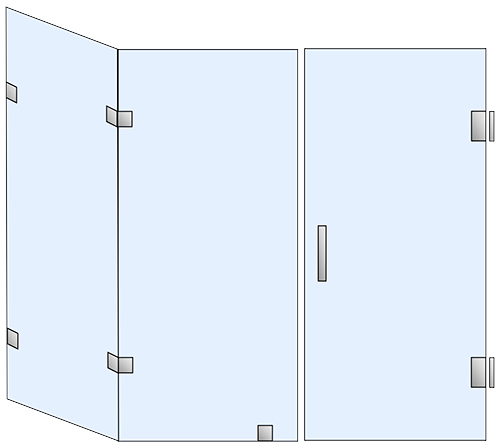 Frameless Door Panel 90 Degrees
Alike our Frameless Shower Door with 135 degrees, this enclosure is suitable to those bathrooms that has angled walls or fixtures. Here at Temperglass, every Frameless Shower Doors are custom made with superior tempered glass and under passes our strict quality control to ensure that only the best goes out. We have a variety of hardware color choices that will add the extra special touch to any bathroom.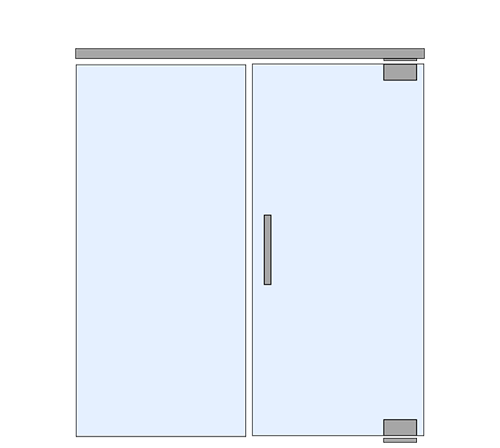 Frameless Pivot Shower Door
Our Pivot Frameless Shower Door provides a stylish design that will impress any one. Choosing the right style is no easy task and we get that. Temperglass offers custom design for every taste on any type of angle. Not sure of what you want? No problem! Call and schedule a visit to our showroom. We offer professional advice on a case by case basis! Our show Room is equipped with the latest trends in the Shower Door Industry.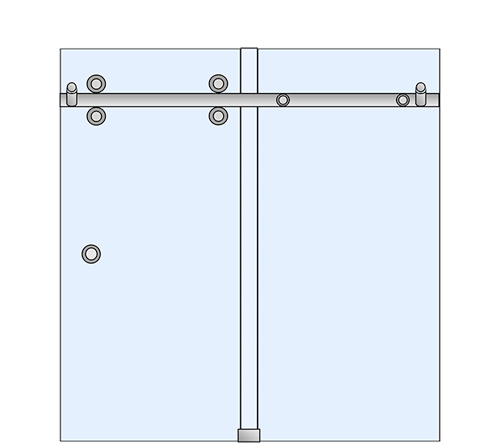 Frameless Barn Door Serenity Collection
Our Serenity Frameless Barn Door is the Cadillac of Barn Doors. A marvelous design that will make you feel enchanted, every time you are in the bathroom. We have a large selection of styles for you to choose from. We put in the extra attention, so all that is left for you to do is enjoy!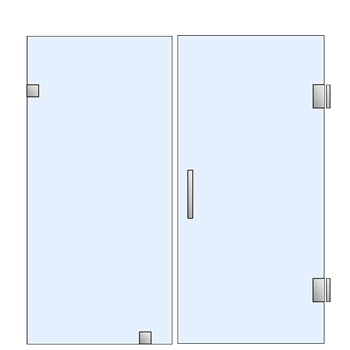 Frameless Shower Door Panel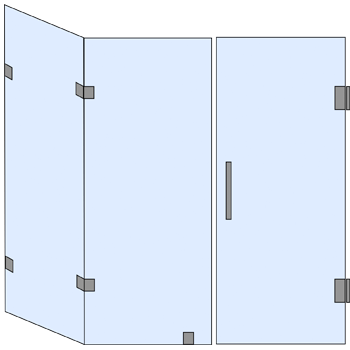 Frameless Shower Door 135 Degrees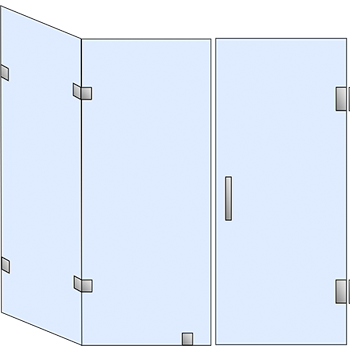 Frameless Door Panel 90 Degrees
Frameless Pivot Shower Door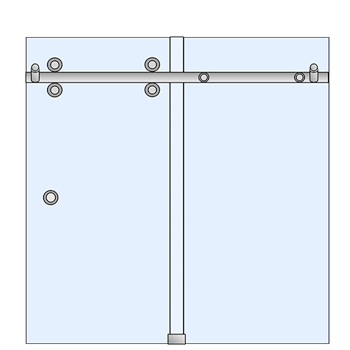 Frameless Barn Door Serenity Collection
SHOWER DOORS IN SOUTH FLORIDA
FLORIDA SHOWER DOORS – TEMPERGLASS HAS EXACTLY WHAT YOU'RE LOOKING FOR!
We have a selection of shower doors in Florida for every budget. We offer you only the highest quality shower doors and all South Florida region to your full satisfaction. We can meet all of your needs from a basic door to one with the most elaborate design; mirrors with and without bevel; table tops with a variety of shapes and thickness; European look shelves and brackets. Our Framed Doors come on these high quality anodized finishes: Silver (Chrome), Gold (Brass), Nickel, Brushed Nickel, Oil Rubbed Bronze and White.
AN IDEAL CHOICE FOR FLORIDA
SHOWER DOORS!
Our team of experts is highly trained in every glass related work, for commercial and residential. In our shower door store, we offer you tempered and laminated glass options for 1/4", 3/16", 3/8", 5/16", 1/2" and 3/4".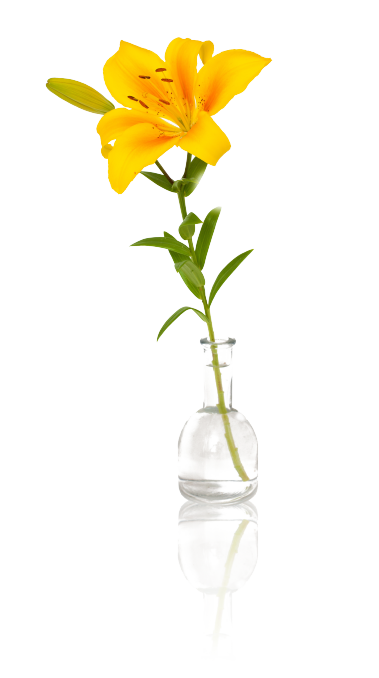 All parts and finishes of any hardware provide by Temperglass on shower enclosure installation of any kind is warranted to the original consumer purchaser to be free from defects in material and workmanship for as long as the original consumer purchaser owns their home. Temperglass will replace, FREE OF CHARGE, during the warranty period, any part or finish that proves defective in material and/or workmanship under normal installation, use and service.
This warranty does not cover any claim arising from abuse, misuse, negligence, leakage, abrasives, accidents, improper operation, or natural disasters. This warranty pertains exclusively to shower enclosures and its hardware.
WE LOVE BUILDING THE BEST
SHOWER
DOORS