A shower enclosure serves multiple purposes, from providing a personal space in your shower; to also enhancing the visual beauty of the bathroom. Most shower enclosures are custom made to suit the specification and lifestyle of the homeowner. Choosing the right shower enclosure can be a daunting task indeed. One has to take in to account the aesthetics of the bathroom and the functional space needed when choosing to install the shower enclosure.
The main types of shower enclosures are frames, frameless, and semi framed shower enclosures are gaining popularity these days. Frameless shower enclosures are usually designed to open like a pivot door and the framed shower enclosures are usually opened by sliding the door. The framed shower enclosures in Florida are very popular as tub enclosures. The shower enclosures come in wide variety and sizes. The shapes are also designed to meet the customer's needs. They can either be designed as plain glass box, or as a curved glass walls. Some shower enclosures are plain see through glass and some are made with frosted glass to provide more privacy. Either way, the shower enclosures surely heighten the beauty of the bathroom.
The door handles and towel bars are made to specification to meet the standards of the shower enclosure. The color, texture and make of the handles are such that it goes well with the shower enclosure. They are available in a variety of finishes, like chrome, brass, nickel, antique bronze etc.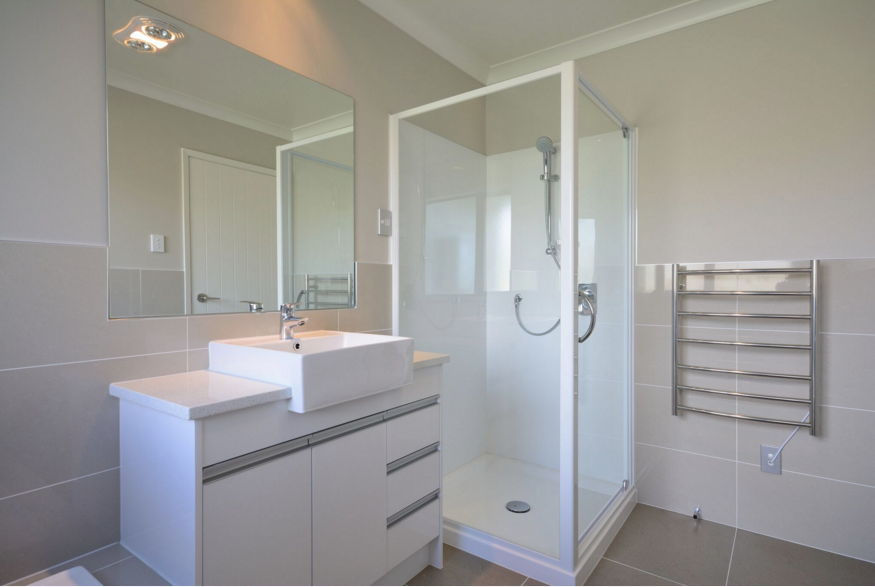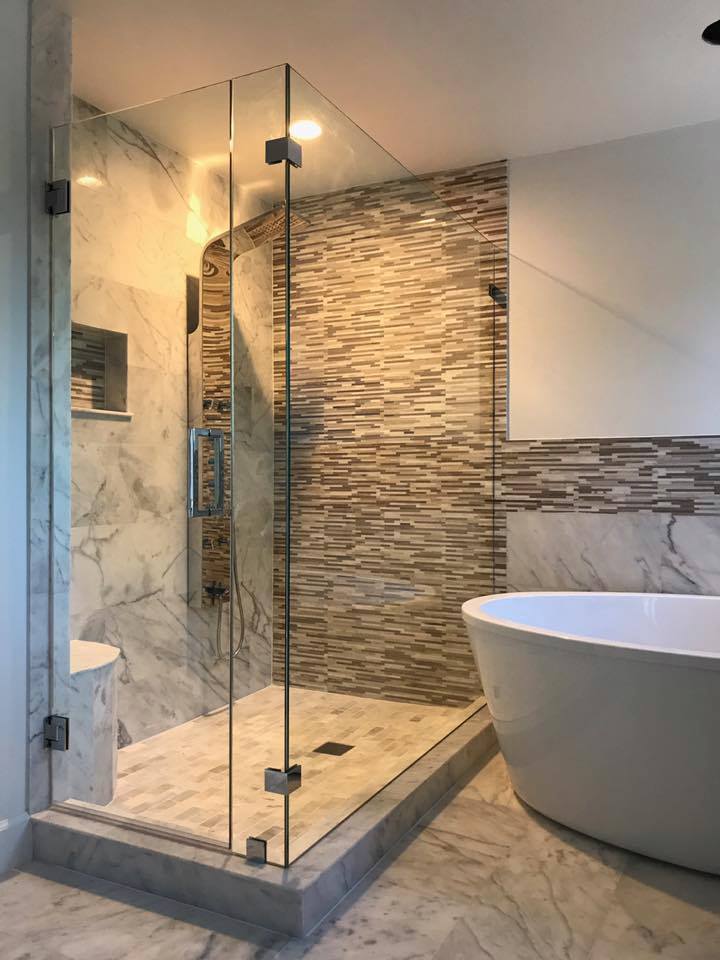 With over 20 years in the glass business we are engaged in research, design, production and sales.
In our industry, we are known as a trustworthy company, bringing quality craftsmanship to our customers.
We work with our customers, tailoring solutions exactly to their needs. In consultation with architects & other design professionals, we can develop the glass specifications for both large and small projects.
We offer only the highest quality shower doors and we can meet all of your needs from a basic door to one with the most elaborate design.
"Excelling in innovations that works for you!" has become a company focus and philosophy that drives not only the everyday operations, but also the plans for future growth.
Once again Julio and Thiago did a great job. I have been a returned customer and I highly recommend them.
The job was done in a timely manner and everything that I was promised was delivered very satisfied with the job tempered glass did ,,thank you very much.
Professional and swift highly recommended they did an excellent job!!
Honestly, the best experience. Very knowledgeable, met my timeline perfectly. Will ABSOLUTELY work with them again!
Thank you Julio and team from Temperglass USA for an outstanding job. I absolutely love my shower!!! It looks amazing!!!!And thank you for delivering ahead of schedule. Will definitely recommend these guys to family and friends, they are professional, reliable and always showed up on time.
Juilio from Temper Glass is amazing ! He installed a beautiful glass shower door in our enclosed shower/ bath area in the bathroom ! He cares about his finished product . He installed mirrors in all of our bathrooms. He cares very much about his customers . Julio cleaned up after his jobs and left our house spotless . We recommend him very highly.! He is the real deal!
Matthew Saidel
2022-04-25
Sometimes you read wonderful reviews and you think these can't be true; they must be posted by the owner's family. Well in this case it's true because Julio makes you feel like family. Super nice, super accommodating, super meticulous, helps you in design, looks for products he doesn't have, all with a smile and no drama. He came out to check measurements, and after he was done even came again to make sure we didn't want to change a particular trim. Even when there was a mistake in fabrication, he came back almost immediately with the corrected product. We can't recommend him highly enough. If you read this Julio, thanks for everything!
I would give Temperglass SIX STARS if it were possible. Julio Gross and his team are, in a word, professionals! They arrived on time, were careful and conscientious in bringing the glass enclosures into the house, and were precise in all their installation work and measurements. And their price was extremely reasonable. In a world in which encountering very competent and courteous tradesmen are becoming increasingly difficult to find, Julio Gross and Temperglass leave you with the feeling of "I am soooo happy I used them". I STRONGLY RECOMMEND Temperglass for all your household glass work. Thank you, Julio, Tiago, and Gabe.
Jeremiah Braunstein
2022-01-15
I just needed some some shims for my shower door hinges. Julio met me at his shop and gave me the shims. He also made sure I knew exactly what I needed to do. I definitely recommend this company!
It was a pleasure working with Temper Glass. Julio Gros, he is a true professional! He always showed up on time as scheduled and is a perfectionist at measuring to be sure it is accurate! They created a unique and beautiful shower enclosure for me! They do impeccable work and truly care about completing the job to your satisfaction! I highly recommend their services! Nancy Gentile
All parts and finishes of any hardware provide by Temperglass on shower enclosure installation is warranted to the original consumer purchaser to be free from defects in material and workmanship for as long as the original consumer purchaser owns their home. Temperglass will replace, FREE OF CHARGE, during the warranty period, any Hardware part or finish that proves defective in material and/or workmanship under normal installation, use and service.
Temperglass Corp. does NOT warrant against Glass Breakage, glass surface damage, chips or scratches on glass.
The tempered safety glass sold and installed by Temperglass corp. is warranted to have been manufactured as applicable International Building Code standard.
This warranty does not cover any claim arising from abuse, misuse, negligence, leakage, abrasives, accidents, improper operation, or natural disasters. This warranty pertains exclusively to shower enclosures and its hardware.
If the work performed by Temperglass Corp. is modified by anyone other than Temperglass Corp., all warranties shall be void.
This Lifetime Warranty does not cover loss or theft.