More than Just Shower Doors …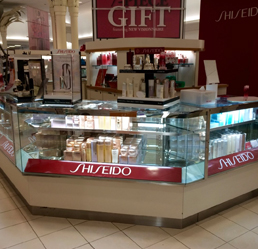 TemperGlass installs a lot of shower doors in homes, hotels, and other buildings. But did you know we offer a full array of commercial glass services as well?
It's true! While shower doors are a specialty of our business, TemperGlass is more than just a shower door company. We also install custom glass display cases, sneeze guards, clear glass doors, door panels, and more in businesses, dental offices, stadiums, and more.
The Beauty of Glass
Glass is one of those design elements that never go out of style. In fact, the trend in interior and exterior design these days is transparency. Open, see-through spaces are in and barriers and compartmentalization are out.
From glass entry doors, big picture windows, and impressive display cases, TemperGlass can create the look and style that brings your business the cutting edge of design and retail display. Showcase what your business has to offer while promoting clarity and transparency to your customers, clients, and even your employees with crystal clear glass built to your exact specifications.
Clean and Sanitary
Glass is also ideal for letting people know that you care about their health and safety. From medical and dental offices to public buildings, schools, and institutions, clear glass panels promote the concept of wellness and safety.
Sneeze guards help prevent the spread of germs. Glass display cases offer a sanitary barrier while still allowing customers to see the products you offer. And big, broad storefront windows invite people to enter your business while allowing plenty of bright, natural sunshine to illuminate your store or office.
TemperGlass can help you with the design, installation, and maintenance of every kind of glass surface for your commercial business. We can help make your business look brighter, cleaner, and more transparent with the effective use of glass doors, windows, display cases, and other commercial services.