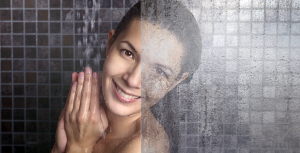 When you look at your bathroom, do you see form or function? In other words, do you see a utilitarian room that provides essential services and nothing more? Or do you see a contemporary, stylish room that adds both functionality and luxury to the rest of your home?
If your bathroom doesn't excite you, it's time to do something about your bathroom. And that something is to add frameless glass shower doors by TemperGlass.
Stunning Beauty
The fastest, most effective, and most affordable way to transform your bathroom from everyday to spectacular is to exchange your current shower curtains with frameless glass shower doors. They instantly add glamor and passion to your bathroom's look while offering utility and comfort to the most important room in your home.
Frameless glass shower doors give any bathroom a contemporary, luxurious look. They are affordable, quick to install, and long-lasting. In fact, this one simple upgrade is enough to boost the resale value of your home.
A Simple Test
To see for yourself how effective frameless glass shower doors are at improving both the look and value of your bathroom, try this simple test. Go online and log in to one of the many real estate websites. Scroll through a few of the listings for some of the most luxurious homes and look closely at the bathrooms.
You will find absolutely zero showers in high-end luxury homes that still use rod and ringlet shower curtains. Even most more modest homes ditched shower curtains a long time ago. Any new construction in your area almost certainly features walk-in showers and frameless glass shower doors. So when it comes time to finally sell your home, how do you think your home will compare to others in your area that have better, more modern-looking bathrooms?
Upgrade your bathroom, your home, and your lifestyle with frameless glass shower doors by TemperGlass and never look back.