Glass Shower Doors Are a Lifestyle Choice
Are you at a point where you should have glass shower doors in your home? If you aren't sure, then consider this.
There is a time and a place for plastic shower curtains. If you are a college student living in his or her first dorm room, if you are just starting out on your own and renting your first apartment, or if you are newlyweds living through your "salad days", then plastic shower curtains make a certain amount of sense.
After all, they get the job done. They look decent. And they are cheap enough that if you forget to clean them and they get moldy, you can simply throw them away and get new ones.
Florida Shower Doors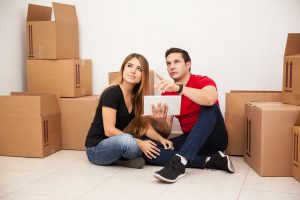 — The Good Life
But shower curtains are mostly associated with young people or those folks who can't yet afford the finer things in life. Plastic shower curtains are fine for starter homes, beginner apartments, and college dorms.
But at a certain time in your life, it's important to start thinking about what you deserve, rather than what you just need to get by.
Grownup life should show a progression over time: Better jobs, more income, and more things that make you happy.
Florida Shower Doors — If It Makes You Happy 
Shower doors aren't necessarily a major status symbol, like a high-priced car or a massive new house. But they do say something about where you are in your life.
If you are still using flimsy shower curtains in your bathrooms, isn't it time you took the next step in your life's natural progression?
Shower Doors by TemperGlass has glass shower doors for people with every type of budget. From luxurious frameless shower doors to basic sliding glass doors, we have the glass shower doors you need to make your home … and your life … better.