Get More Bang for Your Buck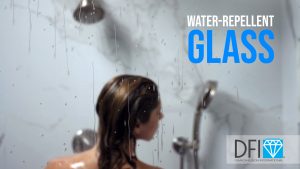 Right now, home improvements are more popular than they have been in decades. Lots of people are looking around their homes and thinking about ways they can add both value and utility.
One of the best ways to make the most of your home improvement budget is by adding frameless glass shower doors by TemperGlass to your bathroom. Frameless shower doors are attractive, useful, and instantly add to the resale value of your home. In fact, you may even be able to recoup your investment later while your family enjoys the benefits of a sleek modern bathroom now and for years to come.
Worth the Money
A lot of home improvement investments seem worthwhile in the short term but actually lose value after years or even just a few months. Interior painting, for example, can rejuvenate a living room or den, but if you choose the wrong color or go with a trendy design, it can actually pull down the value of your home.
But frameless glass shower doors never go out of style. Plus, they can transform any bathroom, making your home look sleek, modern, and attractive with just one simple upgrade. And your family will love stepping into the clear glass shower every morning.
Step into Today
If you are the kind of person who pages through home design magazines or visits interior design websites, you probably already know that most homes built today include frameless glass shower doors. Things like bathtubs, shower curtains, and curtain rods are from a time long past.
If you do only one home improvement project, your best choice is to replace your current bathroom configuration with frameless glass shower doors by TemperGlass. You can instantly improve the livability of your bathroom while investing in the long-term value of your home without breaking the bank.