You Won't Be Disappointed In Any Way.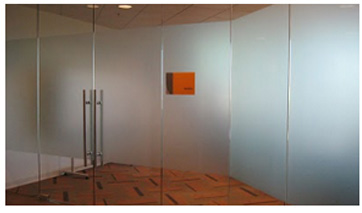 Temperglass USA has the best product if you want a frameless shower door
Our role in kitchen upgrade may be small but we have made a big impact just the same. Our frameless shower doors have made a huge contribution which helps in the revolution in bathroom renovation.  Since the beginning, we always used high quality materials which are not only very durable but very beautiful as well. These two characteristics have endeared us to our customers and have made us a byword among homeowners.
The several varieties of frameless shower doors that we manufactured have caught the attention of homeowners who wants nothing but the best for their abodes. The colors are just magnificent. They contribute a lot of freshness to the overall ambiance of the bathroom. You can't help but admire the vista when you open the bathroom door and it never ceases to amaze you.
There are many frameless shower doors in the market today that may look as great as our products, but the glass that we use is totally top of the line. It's patented. It's made from the finest materials and "cooked" using just the right temperature mixed with other high quality ingredients. The result is a blend unparalleled among shower glass doors.
They are corrosion and break-resistant, which no other bathroom glass door manufacturers can claim. It has another characteristic which is uniquely its own. The glass particles coming from, it won't cut your flesh. They are harmless and safe. That's why they are also called safety glass.
Everything that you want from your frameless shower doors is found in our products. We are making misleading claims here. We are willing to put our products to the test against other shower doors. We believe in their overall performance and you won't be disappointed in any way if you buy them. There's nothing like it, that's why we are, #1 in the market right now in our own class.
We extend lifetime warranty on all our products. We offer free delivery and no installation fee is required. When you order, we'll have them shipped immediately and in a few days you'll have them nicely adorning your bathroom.
Once it's installed, it's going to be there for a long time delivering superior performance. Try as you might be, but you won't find any fault with our products from the materials, design and installation. They're going to remain as attractive as before. They require light maintenance. It's easy to clean them. You don't need to break your back in, removing the smudges and dirt from them. A combination of detergent and water will do the trick nicely.
Our customer service is second to none. We always answer phone calls and reply to all emails. We have very professional staff to assist you. You will find dealing with us very pleasant experience. You are number one in our priority. If you want the best Frameless Shower Doors Fort Lauderdale, contact us at Temperglass USA.
We don't make promises, but commitments. We do what we say. Call us or send us an email and you will be amazed that what we're saying here is really true. We have no reason to disappoint you.